Eight. / Contributor Four: Kaleigh Moore, eCommerce & SaaS Writer
On Quantum Physics, Glossier You, and the Busch Family.
Hey, everybody. Our latest contributor is no stranger to the consumer world: Kaleigh Moore, a writer covering the space for various publications. I recently connected with Kaleigh through the Twitterverse and have been following some of her great takes across the evolution of the spectrum. She's now one of my favorite writers in the space, and if anyone also is considering trying out the freelance route, K's a great person to ask for advice and guidance.
Enjoy!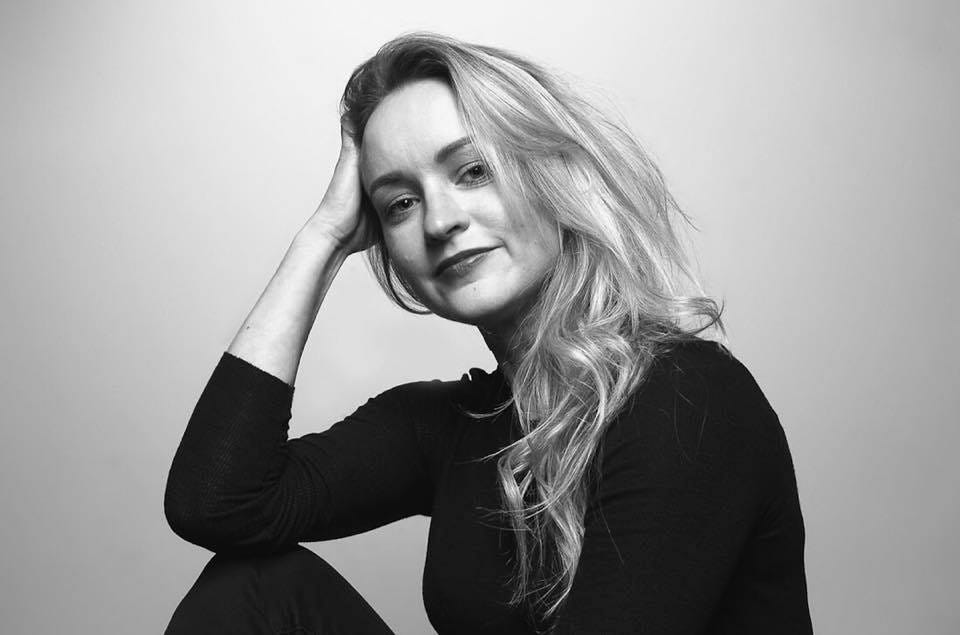 Kaleigh Moore is a freelance writer who creates blog content for ecommerce platforms and the software that integrates with them. She also covers retail, DTC, and ecommerce for publications like Forbes, Adweek, and Glossy. She lives in the Midwest and is a big fan of Gilmore Girls, being outdoors, and reading all the books. Kaleigh has a bi-weekly newsletter on things copywriting and content called A Cup of Copy. You can subscribe here.
A fun fact: Kaleigh lives in an extremely rural area that's at least 90 minutes from the nearest major metropolitan area. It's home to one of the few remaining manufacturers of Ferris wheels and Sufjan Stevens even wrote a song about it!
---
What are you currently working on?
Right now I'm working on quite a bit of long-form holiday-focused content for the companies I work with, and lately I've been writing more about sustainable fashion for the publications I write for--which is great, because it's something I care a lot about.
I'm also getting ready for the fall launch of Creative Class, a course on the business side of freelancing I co-teach with Paul Jarvis. We also have a podcast for that, and just released our 50th episode.
It's fall in the Midwest, so I'm also soaking up all the color I can before it turns cold.
What are you currently excited about?
Very interested in/excited about quantum physics lately. I'm not a math/science person, so there's a lot I don't fully understand, but I'm fascinated by what I can grasp of it. I've been learning about things like entanglement, mirror particles, and the like--and it reminds me that there's still so much we don't know about the universe. I visited the particle accelerator at Fermilab (in northern IL) a few months ago and it was so interesting to see firsthand what they're working on to try to better understand how things work at the smallest levels.
What's a story or article that you're currently thinking about?
I just finished reading Bitter Brew, the story of the Busch family (of Anheuser-Busch beer fame.) If you were into the show Succession, you'd love this book. It's an interesting look at family dynasties and passing the torch from one generation to the next when a family business (and a whole lot of wealth) is on the line. I live fairly close to St. Louis (where the company was founded), so it was neat to hear the whole backstory to this brand that spanned four generations.
What's a product you're currently obsessed with?
Very in love with Glossier's perfume called Glossier You. It smells better than any perfume I've ever tried before and just makes me really happy. I'm a smell person and I wish I had the large bottle of it...but I currently only have the small perfume solid version.
Wild Card: What's an item you can't shake your mind off of?
I finished the biography of Debbie Harry (front-woman of Blondie) last week (Face It: A Memoir), and I can't stop thinking about what an interesting life she lived. I loved the inside look at the music scene of the 70s and 80s and her whole theory behind the image she created with the Blondie character. The band broke a lot of ground with the experiments they did musically that totally went against the trends at the time. I applaud anyone who runs in the opposite direction of what's currently cool and popular.
---
~ C O L O P H O N ~
Please send all feedback, both positive and negative, to sumeetshahwork@gmail.com as this project continues to evolve.

Interested in contributing an edition? Email me at sumeetshahwork@gmail.com!

Want more great things to read? Follow my Quartz app profile.

Did this get forwarded to you by a friend? Please consider subscribing below!