Eighteen. / Contributor Twelve: Nancy Schnoll, Reflekt
On The Art of Persistence, Rare Food Shops In NYC, and How Precious Life Truly Is.
Hey, everybody. This week's contributor is one heck of an awesome human: Nancy Schnoll, former actress and current founder of Reflekt, makers of one of the most impressive skincare products I've used and seen. I've known Nancy for many years and have watched her build this company from a straight idea to its first (very green-colored) product and ultimately to one of the best-looking minimalist packaged facial brands. I also would be remiss if I didn't mention that Nancy is one of the most tenacious founders I've ever met.
If you haven't tried Reflekt 1, I highly recommend picking it up.
Enjoy!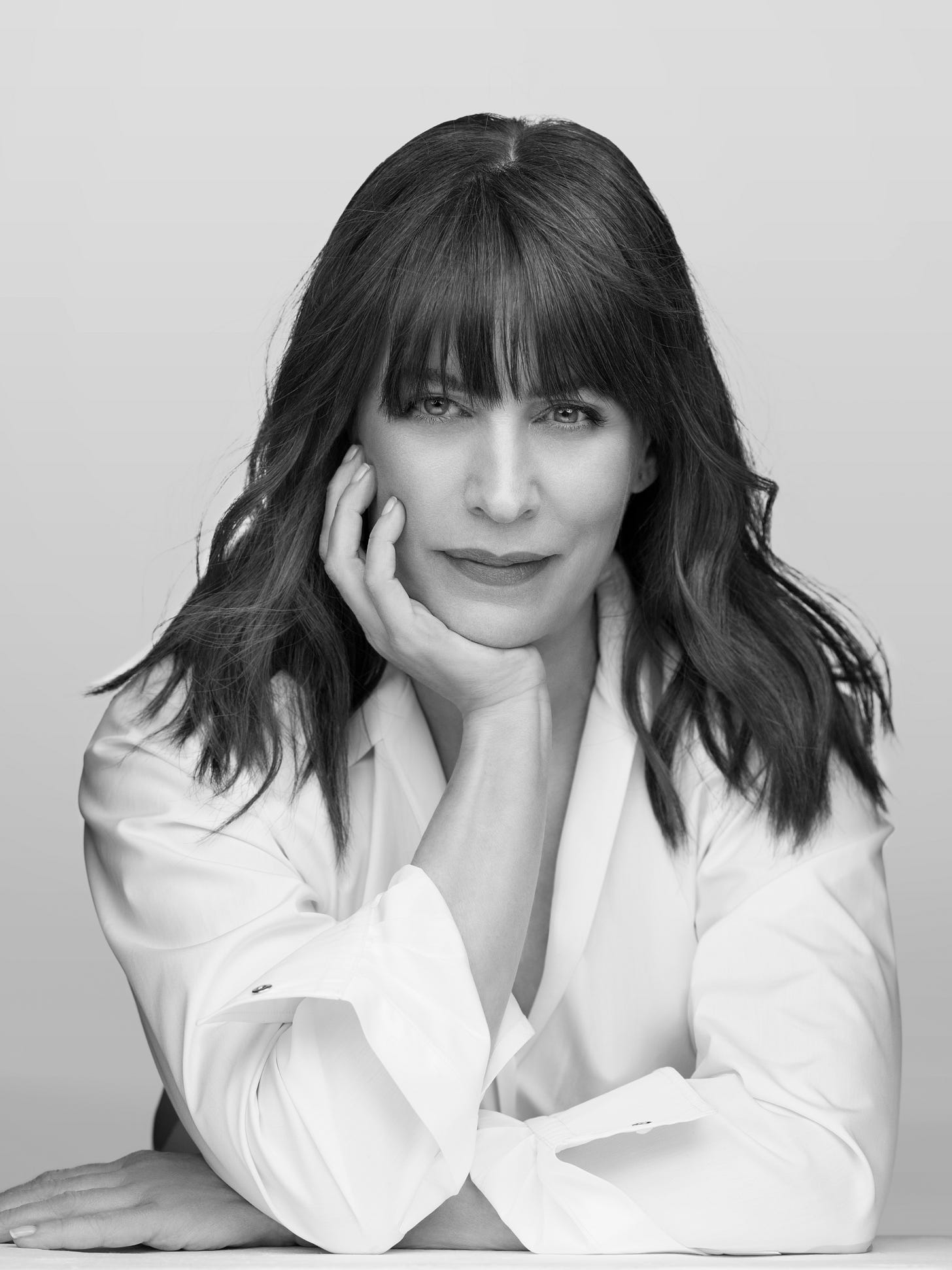 Nancy Schnoll is the founder of Reflekt, an indie skincare line designed to helping people look and feel their best. She previously was an actress working in various television and movie roles.
A fun fact: I couldn't have imagined the path I'm on, but then again that seems to be a recurring theme in my life. I was previously an actress and had never dreamt about being that either. I was always into skincare, but being the founder of an indie skincare brand was something that organically unfolded. And now here I am working seven days a week, learning a multitude of new things daily and riding the roller coaster of entrepreneurship.
---
What are you currently working on?
I'm currently scaling Reflekt and taking it to the next level by raising capital, formulating my next three products and growing my team. To think it all started by being overly curious and asking way too many questions from the best facialists in the world.
When I was living in LA, the most talented hands in the industry remolded my face by massage, slathered my skin in masks and talked the entire time. They all had their own style and product lines, but there was one message they all had in common—the secret to beautiful healthy skin is exfoliation and hydration. That's when I realized a key product was missing in the skincare world. It seemed unlikely in such an overly saturated market, but no matter how deep I dug there wasn't a face wash that could be used twice daily that exfoliated, cleansed and hydrated the skin (and certainly not one marketed for both genders). That's when our hero product Reflekt 1 was born.
I'm presently in the lab formulating a serum, moisturizer and eye/lip cream, but I don't plan on launching them for about a year. It's really important to me to first get the message of daily exfoliation more widespread and educate people about this philosophy. 
What are you currently excited about?
Life. What's to come. What will be. The journey.
I know that sounds like an esoteric answer, but the unknown excites me and makes me feel alive - like anything is possible.
What's a story or article that you're currently thinking about?
I can't remember the name of the book, but there was a quote from Calvin Coolidge called Persistence that I re-read numerous times a week. It's so inspirational that I took a screenshot of the page and have it on my desktop. I think it resonates so strongly with me because it's a big part of what I believe creates success, fulfillment and a happy life.
Whether I'm trying a new recipe and scrap the whole thing and start over because it's not right or I'm forging through a really tough day I try my hardest to just persist. When thinking more about this concept I realized even the British recommend to Keep Calm and Carry On:
Nothing in this world can take the place of persistence. Talent will not; nothing is more common than unsuccessful people with talent. Genius will not; unrewarded genius is almost a proverb. Education will not; the world is full of educated derelicts. Persistence and determination alone are omnipotent. The slogan "press on" has solved and always will solve the problems of the human race.
What's a product you're currently obsessed with?
I'm obsessed with a shop filled with hundreds of products from all over the world-some of which you've probably never heard of. The shop is SOS Chefs! It's a spice and rare food shop on Avenue B that is owned and run by the most incredible couple named Atef and Adam.
Atef is a passionate and vibrant woman from Tunisia that makes you feel like her best friend. Adam, her husband and a former chef, is on the quieter side and probably why they make such a dynamic couple. Running in and out of the shop (they live above it) and adding even more joy to the atmosphere are their sweet and polite young boys Uma and Jud.
When I walk into this sacred tiny emporium I'm walking into my happy place. It's a feast for the senses with floor to ceiling jars, bottles and tagines as far as the eye can see. Every famous chef you can possibly think of has perused the shelves of this magical place. (Editor's Note: BRB, planning a field trip to SOS Chefs.)
Wild Card: What's an item you can't shake your mind off of?
Like everyone, I can't stop thinking about the tragic untimely death of Kobe Bryant and his beautiful daughter Gigi (and the 7 other passengers who were on board that fateful flight). It's unimaginable and seems to have impacted everyone. Whether you are a sports fanatic or a person who doesn't understand the game of basketball, it's devastating—a travesty.
None of us can imagine the heartache of Vanessa, her girls and the others who lost their loved ones that day. All their lives changed and they will never change back. Kobe was a living legend who made a difference in the world. It makes you realize how precious life is and how everything can change in a nanosecond.
We're all guilty of sweating the small stuff and worrying about things that usually don't happen, but when you hear news like this you freeze and suddenly your problems seem manageable. You are thankful for the life you and your loved ones are lucky enough to be living.
RIP Kobe. Well done.
---
~ C O L O P H O N ~
Please send all feedback, both positive and negative, to sumeetshahwork@gmail.com as this project continues to evolve.

Interested in contributing an edition? Email me at sumeetshahwork@gmail.com!

Want more great things to read? Follow my Quartz app profile.

Did this get forwarded to you by a friend? Please consider subscribing below!