Forty. / Contributor Thirty Five: Ryan Shearman, Aether
On the Economic Advantage of Decarbonizing Our Environment, Snoos, and VOTE.
Hey, everybody. So much for more "Single Shot" versions coming out in September! Our team started doing monthly week-long strategy sessions, so time kept seeming to slip through my fingers here. That said, we have a very special contributor today below, and hopefully October, even though it's colder, will be more full of fun items to share with you all.
Finally, as always, come join our Slack group, Le Slack, if you're looking for more Le Cinq content!
---
Another contributor, another longtime startup friend. He has a vaunted background from the jewelry world and transitioned his work into so many crazy areas, but has been one of my confidants throughout my journey in venture capital. He's a new dad to both a wonderful little human and a new company that's literally magical, and I can't wait for you all to meet him.
Ladies and gentlemen, Mr. Ryan Shearman.
Enjoy!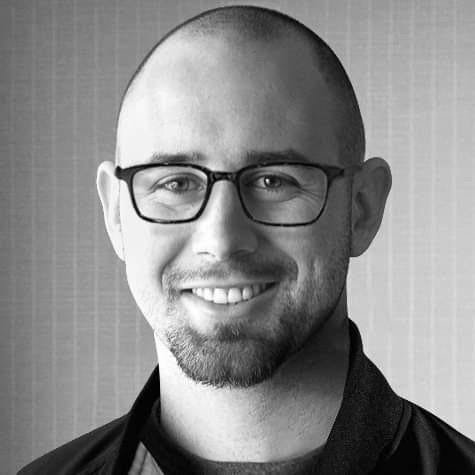 Ryan Shearman is the founder of Aether, a carbontech company that captures harmful CO2 from the air and transforms it into diamonds. He cut his teeth in jewelry while developing products for David Yurman's Men's line, where he specialized in the introduction of exotic materials not endemic to the industry. Ryan left jewelry in 2014 to found his first startup, Fusar, a DTC brand that developed connected safety products for the motorcycle market. After selling Fusar in 2018, he made it his life's mission to help solve the climate crisis through the development of high-margin, high-impact consumer goods.
A fun fact: I'm an avid motorcycle enthusiast. I've been riding on two wheels since as long as I can remember. I rode competitively in my teenage years and I've been riding on the street for nearly two decades. I founded the NYC Motorcycle Meetup, which is one of the largest motorcycle communities in New York. 
---
What are you currently working on?
For the last two years, I've been building Aether. It's been the perfect blend of my previous work experience - integrating elements from my time running a metal foundry, developing jewelry products for David Yurman, and running my first DTC brand. We were focused on hardcore R&D work for over two years before finally kicking off production in September. We're currently crossing our t's and dotting our i's as we prepare to launch next month.
What are you currently excited about?
My wife and I welcomed our firstborn child into the world in early August - a beautiful baby boy named Reed. It's been simultaneously the most fulfilling and most exhausting experience I've ever had. The whole lack of sleep thing is very real, but worth every second. I've been joking for two months now about how I'm launching both of my babies this year. It's crazy to say with everything that's happened in 2020, but this has been the best year of my life, bar none.
(Editor's Note: Beyond happy for you and Dani!!)
What's a story or article that you're currently thinking about?
We all know that climate change is a clear and present danger to humanity and frankly, it's hard to ever really escape that reality when you're in my line of work. That said, there's a major element to that story that often goes overlooked - the financial opportunity. I just read a great article in the Financial Times that highlights how decarbonizing our environment is not only the most pressing challenge facing humanity, but that it will bear the biggest financial returns of our lifetime.
I've also been thinking a lot about an article that's about to drop about Aether - our first piece of real press! (Editor's Note: Here's the piece from Fast Company!)
What's a product you're currently obsessed with?
As a brand new parent, I'm obsessed with our Snoo. It's a smart bassinet that helps calm the baby down when he stirs at night. Anything that helps us hold onto those sweet sweet Zzz's is basically worth its weight in gold these days.
Wild Card: What's an item you can't shake your mind off of?
This is probably to be expected, but I can't stop thinking about the election. There are so many really important issues we need to keep in mind come election day, not the least of which is the environment.
Please vote on November 3rd!
---
~ C O L O P H O N ~
Please send all feedback, both positive and negative, to sumeetshahwork@gmail.com as this project continues to evolve.

Interested in contributing an edition? Email me at sumeetshahwork@gmail.com!

Looking for more Le Cinq content? Join our Slack community!

Want more great things to read? Follow my Flipboard Magazine, #Reads_Feeds.

Did this get forwarded to you by a friend? Please consider subscribing below!