Seventeen. / Contributor Eleven: Polina Marinova, The Profile
On Deepening Perspective, Instant Pots, and Focusing on the Tiny, Obscure Details.
Hey, everybody. 
First off, I want to thank all of you who reached out to me after Sixteen was published last week. I've received an outpouring of support, love, and personal stories (or stories about friends struggling) since then, and I just want you all to know that, from the bottom of my heart, thank you. I've become a bit numb over these experiences, and it's not in a way of blocking it out of my system; it's become more that I'm now aware of what I went through, what I learned, and that many other friends and colleagues I know have gone through similar horrors.
I'm always here if any of you want to talk, vent, cry, or scream. We need to be more vulnerable, because that's how we become better people.
Onward…
---
Our latest contributor is a rockstar within the world of journalism in tech and VC: the incredible Polina Marinova! I met Polina when she was a new-to-the-scene reporter at Fortune, learning from Erin Griffith at Fortune and Term Sheet. Her deep desire to learn, her infectious curiosity, and pure drive hooked me to learn more from her, both as colleagues and as friends. (She's also an "aspiring" boxer. Maybe.)
You may also remember a recent section from her fantastic newsletter The Profile in a past edition of Le Cinq, where she covered the concept of Malicious Intent.
Polina's journalistic drive reminded me of some of the incredible people I've admired within the world of journalism, including those who left us like David Carr, Tim Russert, and Jim Lehrer. I wrote a bit of a thread about my deep respect for journalists recently.
I'm so excited for Polina to take the reins this week, because again, she's an amazing human being pushing for change in an industry that is under-respected, viewed far too often as expendable and mistrusted, and needs to be loved more. We must protect the free press at all costs.
Enjoy!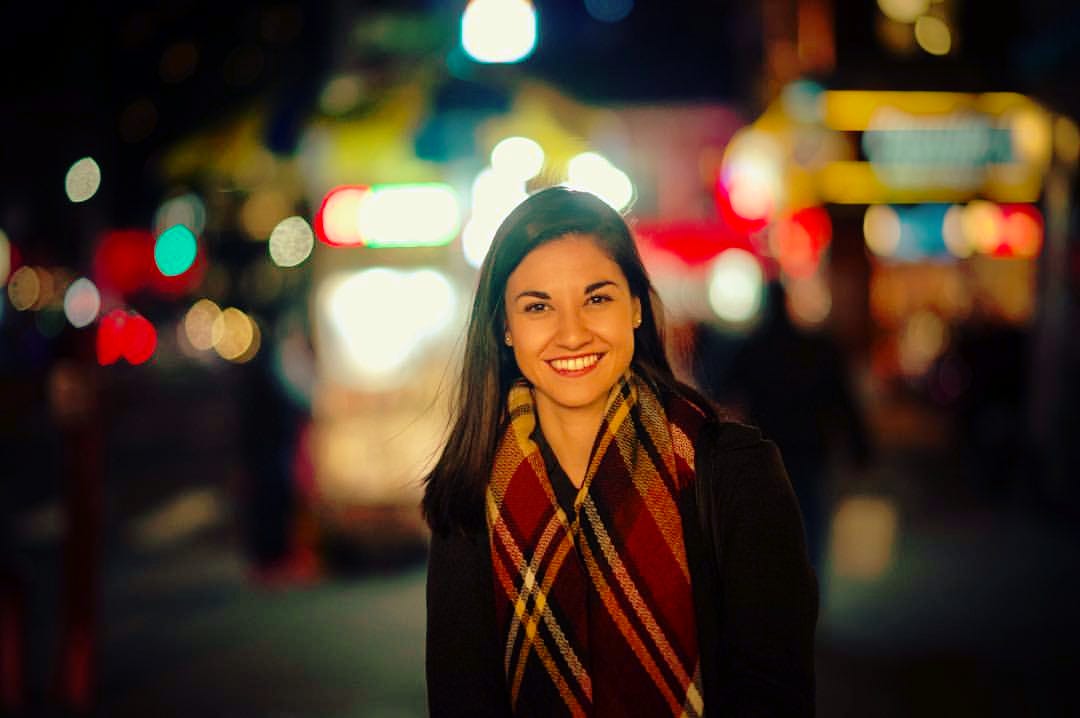 Polina Marinova is the creator and writer of The Profile, a weekly newsletter that features the best longform stories on people and companies in business, tech, sports, entertainment and more. She also works as a reporter at Fortune Magazine where I write the daily dealmaking newsletter Term Sheet.
A fun fact: When I was the editor-in-chief of my college newspaper, I led a mass walkout after a board member threatened to take away the students' editorial control.
---
What are you currently working on?
In 2020, I've set a goal to sleep more, eat better, and exercise daily. That's all in an effort to take care of my body. And it made me think: While most of us are willing to invest in our health, we tend to neglect our content diet. There's a lot of lazy and bad content masquerading as journalism. I'm on a mission to act as a content quality filter and provide a wide range of articles that will make people pause and see things from a different perspective. 
As a result, I recently added two new sections to The Profile, which recommend biographical audio and video content. That means listening to a lot more podcasts and watching new videos and documentaries. I'm on my second week of doing it, and I've learned so much from this Oprah interview with Disney CEO Bob Iger and this podcast episode with obstacle endurance racer Amelia Boone.
What are you currently excited about?
One thing that's become blatantly obvious is that there's an epidemic of loneliness in our society. I recently held a global meetup for the members of the Profile community so that they could have thought-provoking, interesting conversations in person. The Internet is cool, but real life is even better.
So I'm inspired and excited by what people like Packy McCormick are doing to combat loneliness and promote IRL hangouts. He's launching an online club called "Not Boring" for those of us who want to try new things, develop meaningful connections, learn new skills, and discover new hobbies.
What's a story or article that you're currently thinking about?
I've been thinking a lot about the 2017 article, "To Obama With Love, and Hate, and Desperation." I haven't read an article that manages to capture America's humanity better than this one. It's not about politics at all. Rather, it's a profile on the White House mailroom staff that sorts through the 10,000 letters that come in every day, and narrows it down to the 10 letters that are sent to the president to read each night. There are stories about depression, love, hope, and urgency. The letters act as the pulse of a nation. This is the type of article that will stay with you long after you've read it.
(Editor's Note: I'm adding a key passage here from the 10LADs story:)
She looked for stories. Not pro-this or con-that, not screeds. The president needed to hear the stories — that's what he couldn't get.
What's a product you're currently obsessed with?
I just got an InstantPot. For someone who has trouble making any sort of meal, this has changed my entire life.
Wild Card: What's an item you can't shake your mind off of?
I recently watched Netflix's new docu-series "Cheer," and I can't stop thinking about one quote from the team's cheer coach, Monica Aldama. She's relentless about precision and excellence when trying to nail a stunt. She says,
"You keep going until you get right, and then you keep going until you can't get it wrong."
One clear theme has emerged over the last few years of working on The Profile. The people who are at the top of their fields have the same thing in common: they insist on obsessively improving the tiny, obscure details. It's made me think about the small things in life we can optimize to make our lives operate much more smoothly.
All we need to do is just pay more attention.
---
~ C O L O P H O N ~
Please send all feedback, both positive and negative, to sumeetshahwork@gmail.com as this project continues to evolve.

Interested in contributing an edition? Email me at sumeetshahwork@gmail.com!

Want more great things to read? Follow my Quartz app profile.

Did this get forwarded to you by a friend? Please consider subscribing below!