Thirty. / Contributor Twenty Four: Michael Kasdan, Wiggin & Dana
On Diversity and Inclusion, Twiction, and the Incredible Series That Is Ozark.
Hey, everybody. To say that last week was heartbreaking, painful, and an ugly reminder on how things still are is an understatement. That said, it also was a reminder on how good, change, justice, can ultimately rise and hopefully prevail over all evil, fear, and hatred in this world.
I've had a whirlwind of emotions over the past weekend. Pain. Anger. Paralysis. But ultimately, hope came forward because between the horrific and brutal responses, there were stories of hope. Of rebuilding.
And through it all, some incredible resources for those unsure how to help. (H/t Packy for this great thread by @byersfilms.)
I will continue to donate my money and my time to those working towards equality, fighting injustice, and working for a greater good. You, dear reader, can too.
But along with all of the aforementioned work, the hardest work we all have to do is this:
Promise to hold ourselves and each other accountable in the ugly face of racism. Call each other out when we misstep, and use it as an opportunity to unlearn the hatred.
Do it especially for the families of those we've lost to the brutality.
---
As we move on to today's contributor, there are various teachable moments here from his work both within the law firm he's at and with his writing at The Good Men Project. Let's keep learning, observing, and acting.
Ladies and gentlemen, Mr. Michael Kasdan.
Enjoy!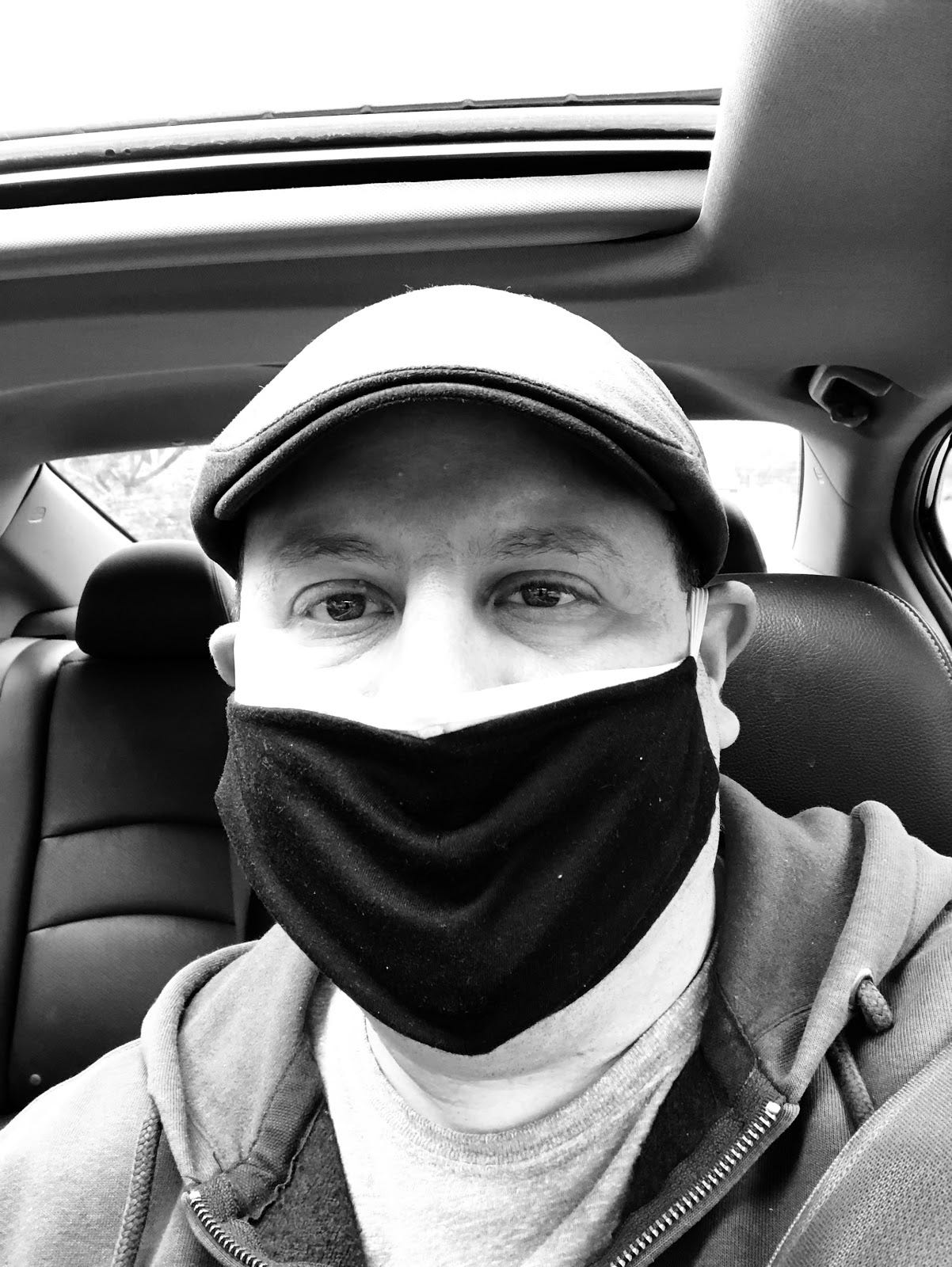 Michael Kasdan is a man who wears many hats, but being an Intellectual Property Partner at Wiggin and Dana LLP is the one that generally pays the bills. At Wiggin's NYC office, his IP practice ranges from helping emerging companies to secure key patents or trademarks to assisting clients with complex IP license agreements to litigating on behalf of Fortune 100 companies in Federal Court. Mike also teaches IP licensing and IP for Startups as an adjunct professor at his alma mater, NYU.
A fun fact: Here's two:
I also keep busy at my non-law side-gig/passion project at The Good Men Project, where I serves a blended editorial-business-community role as both Senior Sports Editor and Director of Special Projects.

I also am a retired part-time baseball and softball coach for my two teenagers, Jacob and Lauren. (To be clear, the 'retired' part applies to the coaching. The whole fatherhood thing is a lifelong pursuit.)
---
What are you currently working on?
One thing I'm currently working on that I'm super excited about is a diversity and inclusion workshop focused on ally-ship that we will offer to companies and law firms through The Good Men Project. I used to keep my law firm and business world separate from my Good Men Project world. But increasingly I noticed that the issues we were talking about over at GMP - issues like racism, sexism, social change - weren't so separate from our business lives.
As a member of our Diversity, Equity and Inclusion Committee at Wiggin, I was thinking about those same issues all the time. Worlds colliding this way always makes life interesting.
What are you currently excited about?
I'm excited about experimenting with writing. I know that since we are quarantined, we are all supposed to be bettering ourselves by pursuing new and creative pursuits, like writing a novel or inventing calculus or something. No pressure! But I've long wanted to try my hand at writing fiction.
I also really love the bite-sized nature of Tweeting. A number of years back, I came across a wonderful brand of writing fiction tweet by tweet via Twitter (i.e., "Twiction"). The piece of Twiction that inspired me to try my hand at it was Jennifer Egan's 'Black Box,' which was collected and reprinted in complete form by the New Yorker here.
I've now committed to pushing forward on my own piece over at @StoryTwiction!
What's a story or article that you're currently thinking about?
Lately, I've been thinking a lot about a recent post and old TED Talk by Seth Godin on education and its future. I get Seth Godin's daily screeds and, to be honest, a lot of the time, I finish reading and think: 'This guy should probably do posts once a week instead of once a day.' But I keep reading, because he does make interesting points. This was one of those times. The TED Talk, which goes into the history of mass education in the U.S. after the Industrial Revolution, and asks great questions about its purpose and its future, is worth a watch. 
In particular, I love his point about the difference between work and art: if something is thought of as work, people naturally try to figure out how to do less of it, but if it's thought of as art, people naturally try to figure out how to do more.
I've always thought education to be a nuanced and complex topic worth talking and thinking about. Lately, I've been thinking a lot more about the topic of education because of the forced rapid shift online due to the coronavirus - I taught my own law school class over Zoom this past semester and we are in limbo with my oldest son, wondering what college is going to look like for him next year. It feels to me like we are about to experience a massive paradigm shift in education.
What's a product you're currently obsessed with?
My Instant Pot Duo. Now I do realize, this is not exactly a new gizmo. Instant Pots have been around for a long time. But, for me personally, this has been a wonderful discovery. I've long been aware of the slow-cooker. Its fast-cooking counterpart was never top of mind. My sister convinced me to snag one during last year's Cyber Monday sale, and I'm a big fan.
From a delicious Oxtail to a 5 Minute Creamy Risotto, it has become an essential kitchen component. Now that we're doing so much more cooking (you know, because we NEVER LEAVE THE HOUSE), it has only grown in importance.
Wild Card: What's an item you can't shake your mind off of?
Ozark. We just finished binging all three seasons, including a near-all nighter to get to the end of Season Three. And now I miss it. We haven't found a replacement, and I'm afraid we won't, because it's just that good. 
It's got it all. Incredible acting. Tension. Fascinating characters. Commentary about life and choices and family. Not to mention the deep object lesson about the highs and lows of money laundering for a drug cartel.
Don't mind me. I'll just be here awaiting Season 4.
---
~ C O L O P H O N ~
Please send all feedback, both positive and negative, to sumeetshahwork@gmail.com as this project continues to evolve.

Interested in contributing an edition? Email me at sumeetshahwork@gmail.com!

Want more great things to read? Follow my Flipboard Magazine, #Reads_Feeds.

Did this get forwarded to you by a friend? Please consider subscribing below!