Thirty Nine. / Contributor Thirty Four: Michael Luscher, POINT3 Basketball
On Respecting ESport Athletes, Celebrating the Return of the NBA, and G&Ts.
Hey, everybody. Wow, it's been a while. August turned out to be a pretty crazy work-related month, and while the rest of the year doesn't look much better, it's definitely nice to get some balance on the weather.
Also: expect more personal editions soon when I finally get some time to write again, but with a small twist (where instead of 5, you may get a "Single Shot" thread-style item. I'd like to open more dialogue across specific articles/products/learnings/etc., and while it'll be more of an experiment, I'm excited to test it out with you all soon!
Finally, as always, come join our Slack group, Le Slack, if you're looking for more Le Cinq content!
---
This latest contributor is, like a bunch of startup founders, a longtime friend who I got to know very early in my venture career. He's an incredible anchor in the Atlanta startup ecosystem and he shares both my love of basketball and head-banging frustration on the sideshow that is the Knicks management. If I somehow ever came into an almost infinite amount of wealth, I would do whatever it takes to buy James Dolan out.
Ladies and gentlemen, Mr. Michael Luscher.
Enjoy!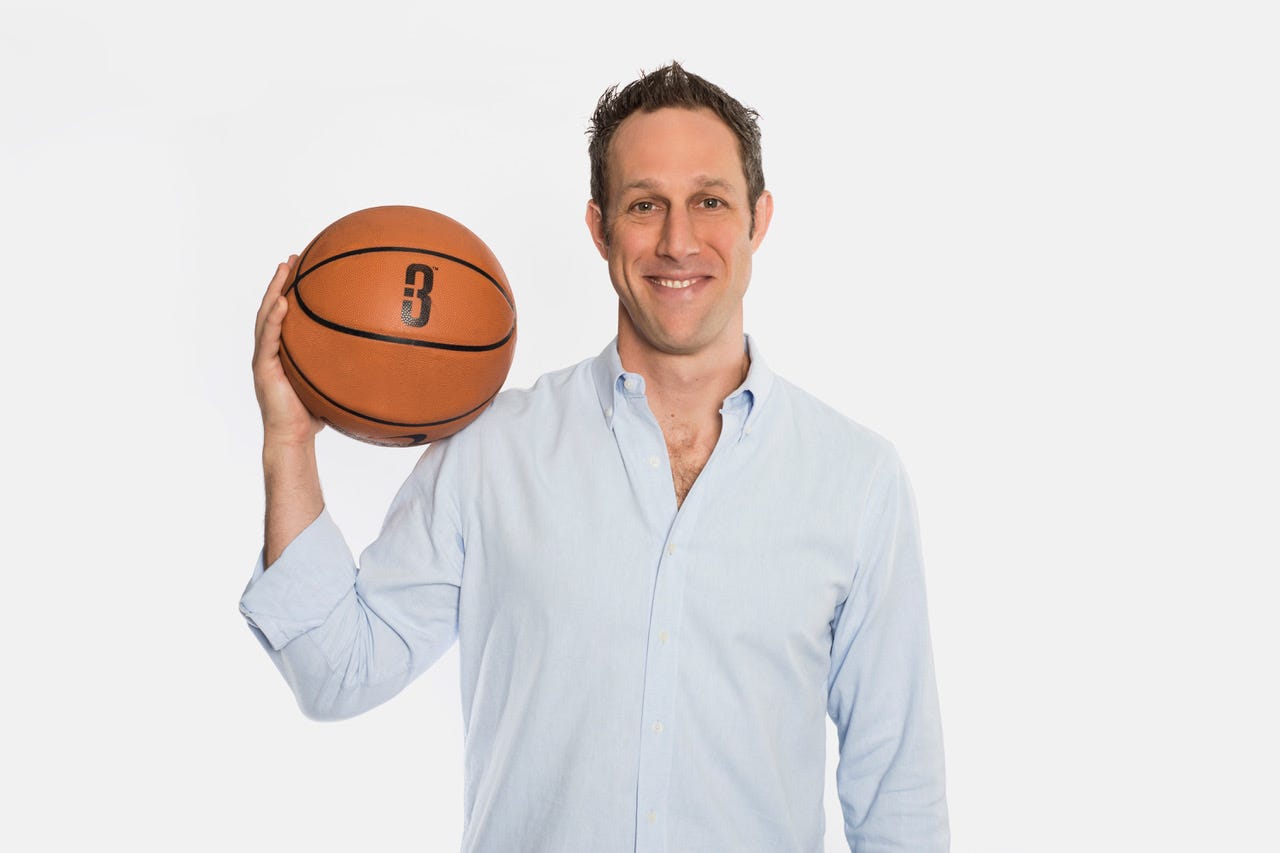 Michael Luscher has more than two decades of sports marketing, licensing and media experience at the NFL and Major League Baseball, and as a general partner in youth sports tech at Blue Sombrero prior to its acquisition by Dick's Sporting Goods. His founding and leadership of POINT3 has been featured in Forbes, Inc., ESPN and Entrepreneur. Michael is a third generation "garmento" with over ten years of product design and development experience.
A fun fact: He still takes charges in his Monday night rec. league hoops games. 
---
What are you currently working on?
ESPORTS! As a veteran of the traditional "stick & ball" sports industry, I've loved immersing myself in this new medium. Unlike the major 5 sports, the ground rules are still being established and there's lots of room to innovate. ESports/Gaming has massive reach but the commercialization of that audience is still evolving.  
As a performance apparel brand, we've gone back to our roots by studying avid gamers to figure out the right fit, fabric and functionality so they can be their best when playing. It's how POINT3 got its start in the basketball space and is really what I love doing most professionally - innovating on behalf of the athlete.
What are you currently excited about?
The NBA, on so many levels. For starters, the stance the players have taken on social justice and the concrete result of that stance in getting NBA arenas to serve as voting locations in the upcoming election. From a logistical/execution perspective, the fact that they pulled off the bubble in Orlando is just amazing to me. Coordinating all those moving parts and people have been an exercise in world class management. And of course, the shotmaking and level of play has been next level. 
I don't know if it's the lack of crowds, lack of defense or focus on the game but it's made for an incredibly exciting brand of basketball, which I'm SO happy to have back.
(Editor's Note: That makes two of us and a good number of the past contributors.)
What's a story or article that you're currently thinking about?
The NYT's Sweatpants Forever story. While pretty morbid, paints a really accurate picture of the state of the fashion/apparel industry today.  It's become bloated and unsustainable on so many levels. The pandemic has accelerated these problems but anyone who's spent any time in a mall or department store pre-COVID could see that there were fundamental issues with the business model.
This article summarizes a lot of those problems really well.  
What's a product you're currently obsessed with?
I have a dead heat for 2 products that I truly cannot live without.
Nespresso, but with the Intenso flavored pods. It looks like Darth Vader making you the best cup of coffee with the perfect amount of crema on top.

My Hoka Cliftons. Have been running a ton during the pandemic cause, well - what else are we gonna do. The Hoka Ones have added years and miles onto this old hooper's busted knees.
Wild Card: What's an item you can't shake your mind off of?
Here's two:
The Sopranos. Like so many, the pandemic has meant a lot more time in front of the TV (which candidly, my wife and I kinda love) and having now binged on and finished The Wire in April, can confirm that The Sopranos is the best show in the history of television. No one has ever made a villain so love-able and relatable as Tony Soprano.

Oh, and Gin & Tonics.  We love our G&Ts and sometimes, I just can't seem to shake my mind off of them… ;-)
---
~ C O L O P H O N ~
Please send all feedback, both positive and negative, to sumeetshahwork@gmail.com as this project continues to evolve.

Interested in contributing an edition? Email me at sumeetshahwork@gmail.com!

Looking for more Le Cinq content? Join our Slack community!

Want more great things to read? Follow my Flipboard Magazine, #Reads_Feeds.

Did this get forwarded to you by a friend? Please consider subscribing below!