Thirty Six. / Contributor Thirty One: Adrian Grant, Only Built For Hyperlinkx
On The Benefits of Clubhouse, Positive Change for Black Lives, and Bringing Fun Back to the Internet.
Hey, everybody. Some of you may know or know of Emily Singer and her incredible consumer-focused newsletter Chips + Dips. Recently, she took a deeper look at the brands and founders she was highlighting and published an Inclusion Index with some eye-opening results. She promised to be more mindful in selecting brands moving forward, and it was something I wanted to take a look at when it came to the breakdown of Le Cinq authors.
These are our results after doing an Inclusion Index for Le Cinq across 31 authors (including this week's):
35% are women

16% are Non-Black People of Color

13% are Black
This, to me, is subpar results. Moving forward, Le Cinq will achieve parity across all areas.
Finally, dear reader, also comes with an additional ask: If you or if you know someone who would be a great contributor to Le Cinq, please email me at sumeetshahwork@gmail.com. The only requirement? Some fun and insightful stories to tell. (Which is basically everyone.)
---
ALSO: a quick reminder to come join our Slack group, Le Slack! Some of our conversations are ranging from sneaker culture and Breakthrough Brands to "The 15-Minute City," competitive eating, and the history of the ice cream truck!
---
Today's author is is an old friend from the startup world, as we've gone through so many different journeys together in our careers. He's one of those lifetime builders/mad scientists who you know is most likely working on the next big evolution of our culture, and I'm proud to call him a friend.
Ladies and gentlemen, Mr. Adrian Grant.
Enjoy!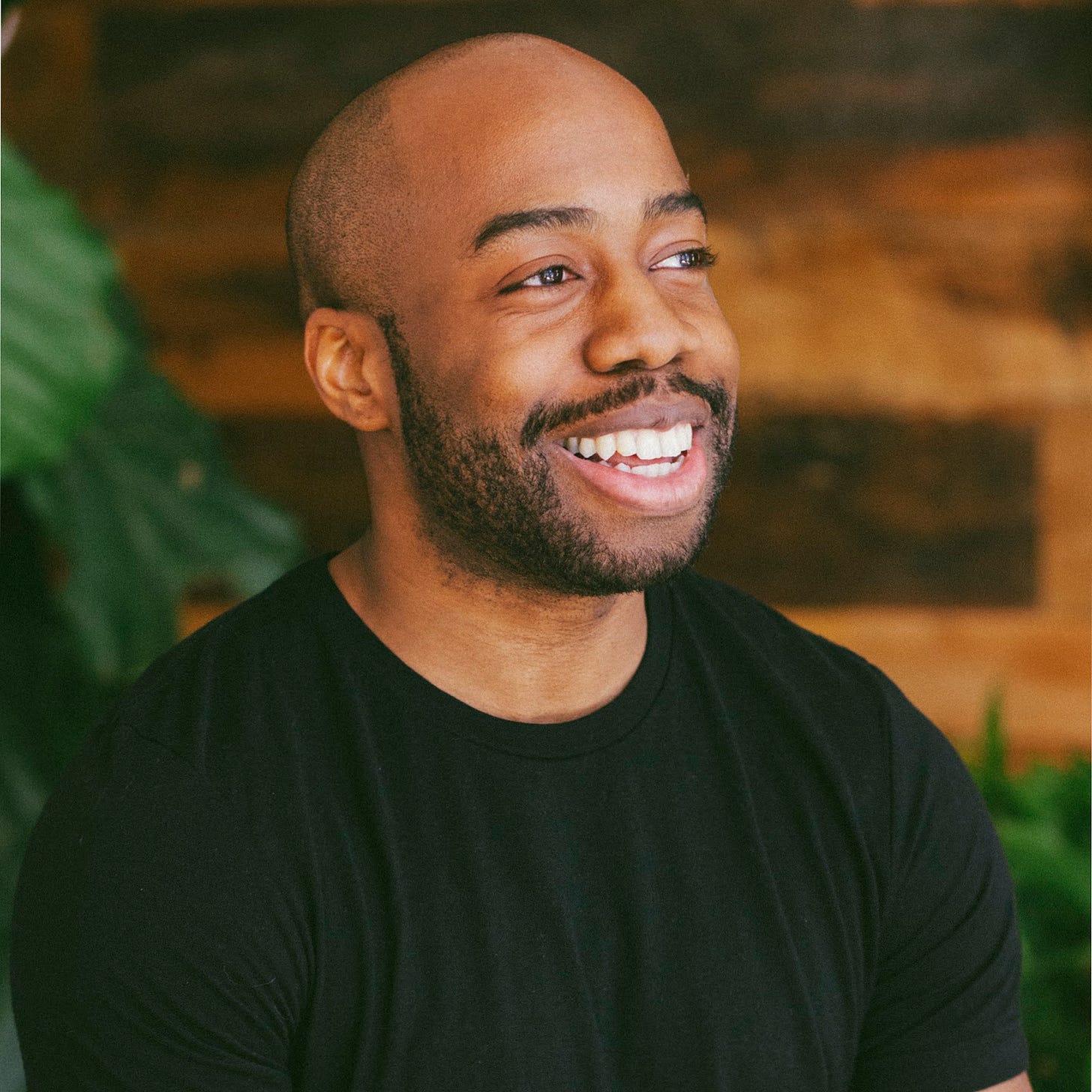 Adrian Grant is a self-taught coder and wizard who spends his days consulting with large corporates regarding innovation and nights building a "Barstool Sports meets Complex'' media media empire named Only Built For Hyperlinkx (live on Clubhouse every Weds/Fri/Sat 10pm ET). Like presumably most folks featured on Le Cinq, he's worked in venture, raised capital for his and others startups, and has bounced around the VC/PE worlds for quite some time but would prefer not to name drop. (Editor's Note: I think we have a lot more founders than investors, A!)
A fun fact: A few:
A constant tinker, I paid for his bachelors in Marketing/Finance/Technology (double major and a concentration but who's counting) at NYU by cutting hair, modding cell phones, and hacking drum machines which landed him in studio sessions with a now 'cancelled' artist.

My esoteric tweets @AdrianGrant range from graphic rap references to pro-Zuckerberg rants, all wrapped around an anti-Musk anti-racism anti-cancel culture rhetoric.

Oh, and most importantly, I'm a fan of cats and cat lovers.
---
What are you currently working on?
I'm building a livestream media empire whose goal is to bring the fun back to the internet. It's culture meets connectivity called Only Built For Hyperlinkx. But don't believe me, check the tweets:
Currently we're on Clubhouse exclusively but will eventually be on Twitch/Youtube/IG anywhere you can go live. Our current shows center around music, but we have a dating show, and 'beat the clock' competition coming soon. For more details, visit http://obfhlive.com. 
What are you currently excited about?
Professionally: The Passion Economy.
Personally: The outpouring of real support regarding Black lives. Not the virtue signaling press releases, the behind-closed-doors initiatives to put hard dollars in Black hands and hiring of Black people.
Stay Woke!
What's a story or article that you're currently thinking about?
I'm writing this on July 5th so what's most top-of-mind is Frederick Douglass famous speech "What to the Slave Is the 4th of July?". Delivered 168 years ago it depicts lives of slaves which eerily mimics the Black American experience in 2020; a truly sad reflection on just how much 'progress' has been made in nearly 2 centuries.  
Here's an NPR video and the full speech.  
What's a product you're currently obsessed with?
It gets a bad rap because people are following bozos then get surprised when they hear bozo content. But if you follow the right people, the platform is amazing.
The last time I got such pleasure out of a product was when I discovered Twitter. Highly recommended.
Wild Card: What's an item you can't shake your mind off of?
Someone said "COVID transported us overnight into 2030 and we're still using 2020 tools." I find it fascinating as it highlights the opportunity for entrepreneurs to create products that reflect societies' new paradigm. 
Also Sumeet please don't edit this out: I want to thank you for creating this platform! (Editor's Note: Thank YOU, Adrian, for writing a great edition!!)
Also I want to let everyone that sees this know I'm sending positive vibes and a prayer their way ✨ 
TV - no matter the channel - is an entertainment medium meant to profit off eyeballs, the internet is not real, love strangers yes strangers as they are people too, and eat more plants. 
One love, Adrian
---
~ C O L O P H O N ~
Please send all feedback, both positive and negative, to sumeetshahwork@gmail.com as this project continues to evolve.

Interested in contributing an edition? Email me at sumeetshahwork@gmail.com!

Looking for more Le Cinq content? Join our Slack community!

Want more great things to read? Follow my Flipboard Magazine, #Reads_Feeds.

Did this get forwarded to you by a friend? Please consider subscribing below!