Twelve. / Contributor Seven: Sydney Sherman, The Etho
On Eradicating Extreme Poverty, the Educational Benefit of Traveling, and AI's Role In Retail.
Hey, everybody. I'm excited or our latest contributor, a fantastic human by the name of Sydney Sherman, founder of The Etho! I met Sydney through one of my old colleagues who's tapped into the consumer world, former Bloomberg and Newspicks USA (and now Quartz) wiz Jing Cao. Sydney has been going deeper into the world of artisan marketplaces, but what really impressed me about her is her deep focus to take on some of the worst areas of the fashion and product worlds. There's a lot of really good eye-opening stuff in her edition, and we have so much more individually to learn about the cultures and communities around us.
Enjoy!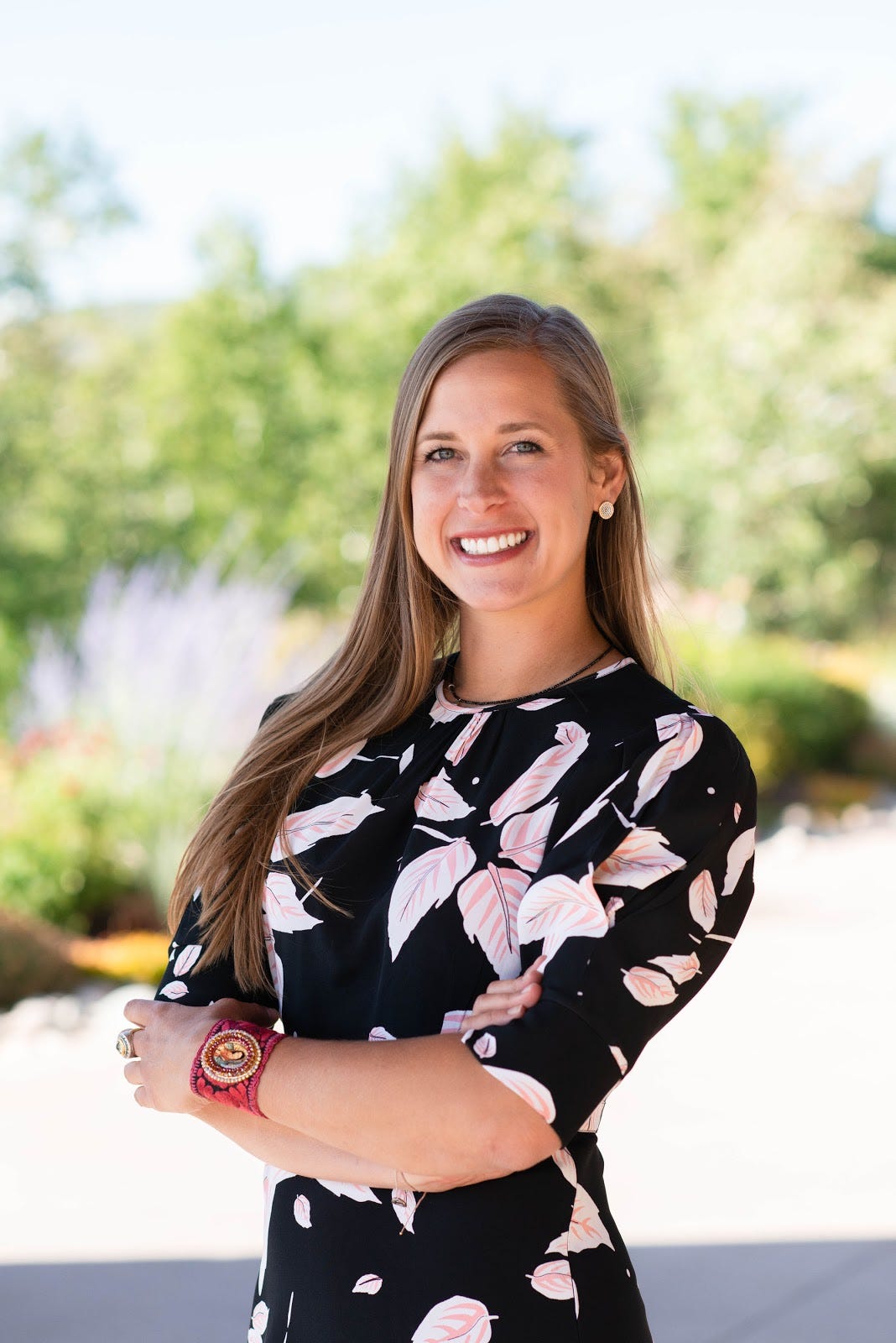 Sydney Sherman is the CEO and Co-Founder of The Etho, an online marketplace that connects conscious consumers with ethical brands and artisans. On the surface, The Etho is a curated online marketplace for ethically-made goods and unique pieces from artisans and high-end designers—but we are selling much more than products. We are a service for our brands, providing Designers with cutting edge technology and business resources, a support and marketing team, and access to the modern online market. In turn, we are fostering entrepreneurship, providing fair work and wages, and empowering communities. With every purchase, our customers become part of these sellers' journey to a better life. The Etho's vision is to help 100 million women out of extreme poverty by 2030. You can find them on Instagram here.
A fun fact: I have traveled to over 40 countries, which is how the idea for the Etho evolved into what it is today - through seeing both amazing products around the world as well as extreme poverty in mass. In my free time, I snowboard, skateboard, learn Spanish and play soccer (albeit very poorly).
---
What are you currently working on?
I spend most of my time working on The Etho because I am passionate about our mission to end extreme poverty. From an early age, I have been concerned about extreme poverty in developing countries, even before I fully understood all the issues around it. I am trying to further educate myself about the root causes of poverty, and I definitely believe business is the only sustainable solution. 
I have learned that even a marginal increase in the price of a product can create a living wage all the way down the supply chain. It is a common misconception that consumers would need to pay significantly more for ethical products, but the Clean Clothes Campaign actually claims that a garment worker's wage is only 1 to 3 percent of the total cost of most clothing. The impetus, then, is on brands to pay their workers a living wage: studies show that it would cost H&M less than 2 percent of its $2 billion profit in 2016 to pay all its Cambodian workers the additional $78 per month they need to achieve a living wage. Since consumers are increasingly willing to pay slightly more for high-quality ethical products, this living wage contribution is more than possible.
At the Etho, we want to provide a solution for both sides of the equation. On one side, consumers looking to advance the cause of sustainable and ethical products through their lifestyles, conversations, and travel are able to connect to products on every level. On the other side of the platform, I am very passionate about helping grow the businesses who have taken the leap to produce and manage ethical processes. It is definitely hard work to change the way we produce our products, and they are going the extra mile. At The Etho we believe we are only going to eradicate extreme poverty if we work together.
What are you currently excited about?
Because I am obsessed with eradicating extreme poverty, I am really excited about trends in ethical consumption. I love witnessing the shifts in how people talk about clothes, moving from "Oh I got this for $9.99" to "I bought this from an amazing brand that supports better working conditions in Kenya." We still have a lot of room to grow, but I am encouraged by the rising level of awareness about sustainability and consumption habits.
I am also excited that more and more people are recognizing the educational benefit of travel. My travels changed the way I think about every aspect of life, so I love seeing articles that affirm that experience and I hope that other people can have some of the mind altering adventures I have had!
What's a story or article that you're currently thinking about?
Like any CEO of a startup that's trying to survive the early years of building with too few resources, I receive reading recommendations from advisors and peers, such as "How to Manage Your Energy, Not Your Time" or "The 7 Habits of Self-Care to Implement Now." I read all of them because, of course, I am focused on growth and can always use the help. 
Most recently, I listened to Dying To Be Me by Anita Moorjani and am now trying to PAUSE and operate from a mindset of abundance rather than scarcity. For me, this means trying not to work when I am stressed. There is always a lot to do and something to stress over, but I recognize that I can't do more than what I am doing, so why not do it from a more positive mindset? This is what I am trying to promote in the world by my actions, so I might as well be doing it on every level. It seems so easy but I catch myself slipping back into my old habits all of the time.
What's a product you're currently obsessed with?
I love all the brands on our site, and I could name a ton of products on my wish list. Part of ethical consumption is not buying on impulse, so I try not to buy everything I want, but I have been eyeing this Spring Roar Silk Scarf from one of our makers in Sweden. This statement scarf is designed by Wyilda af Norden's owner, Hanna Wallo. Made from the finest raw materials, free from hazardous chemicals and with minimal environmental impact, this high-quality scarf can be cherished forever. I also love that five percent of each purchase is donated to a non-profit organization that improves the working conditions for Bangladeshi women in fashion factories. 
Wild Card: What's an item you can't shake your mind off of?
The future of technology and retail (see here, it was sent in an email so I included it into a Google Doc). It feels both exciting and overwhelming to read articles such as that one. I love thinking about technology and can't wait to implement some AI and other advanced technologies into what we do, also knowing there will always be a human component (so don't fret those of you who are less eager to introduce AI into daily life!).
The thought that I could put on VR glasses, see myself in whatever I wanted, order it right then and there and then have it delivered via drone by the end of the day (depending on a number of factors I am sure) is fascinating. The trends of ordering via voice commands are interesting, something we haven't yet worked on at The Etho. I also want a personal shopper because I don't have the mental capacity to dress myself anymore (haha) but love fashion so I could see having a digital closet with a robot assistant exciting and helpful. However, I also think about the humans developing these products as we are imperfect and design things with our own bias.
A lot of you reading this probably already know what I am talking about, I am also very interested in that conceptually and eager to see improvements on some of the already poorly designed, discriminatory AI out there, although it is much less positive so I won't get into it. But I do spend a lot of my "free" time thinking about the future of technology and fashion and maybe will dive deeper into it in the future!
---
~ C O L O P H O N ~
Please send all feedback, both positive and negative, to sumeetshahwork@gmail.com as this project continues to evolve.

Interested in contributing an edition? Email me at sumeetshahwork@gmail.com!

Want more great things to read? Follow my Quartz app profile.

Did this get forwarded to you by a friend? Please consider subscribing below!