Twenty Seven. / Contributor Twenty One: Packy McCormick, Not Boring
On the Future of Newsletters, the Eloquence of Murakami, and Making MSCHF.
Hey, everybody. I feel so lucky to have such incredible friends and colleagues from various areas of my professional and personal lives. To be able to share their stories, thoughts, and brainpower in this little side project is so special to me, especially as I have such great corresponding memories with them.
For this latest contributor, I remember during his early start at Breather when they launched their latest location overlooking the concert area of Rockefeller Center. It was a great and powerful moment of perspective for us, his future with the company, and his future in general, leading to Not Boring.
Ladies and gentlemen, Mr. Packy McCormick.
Enjoy!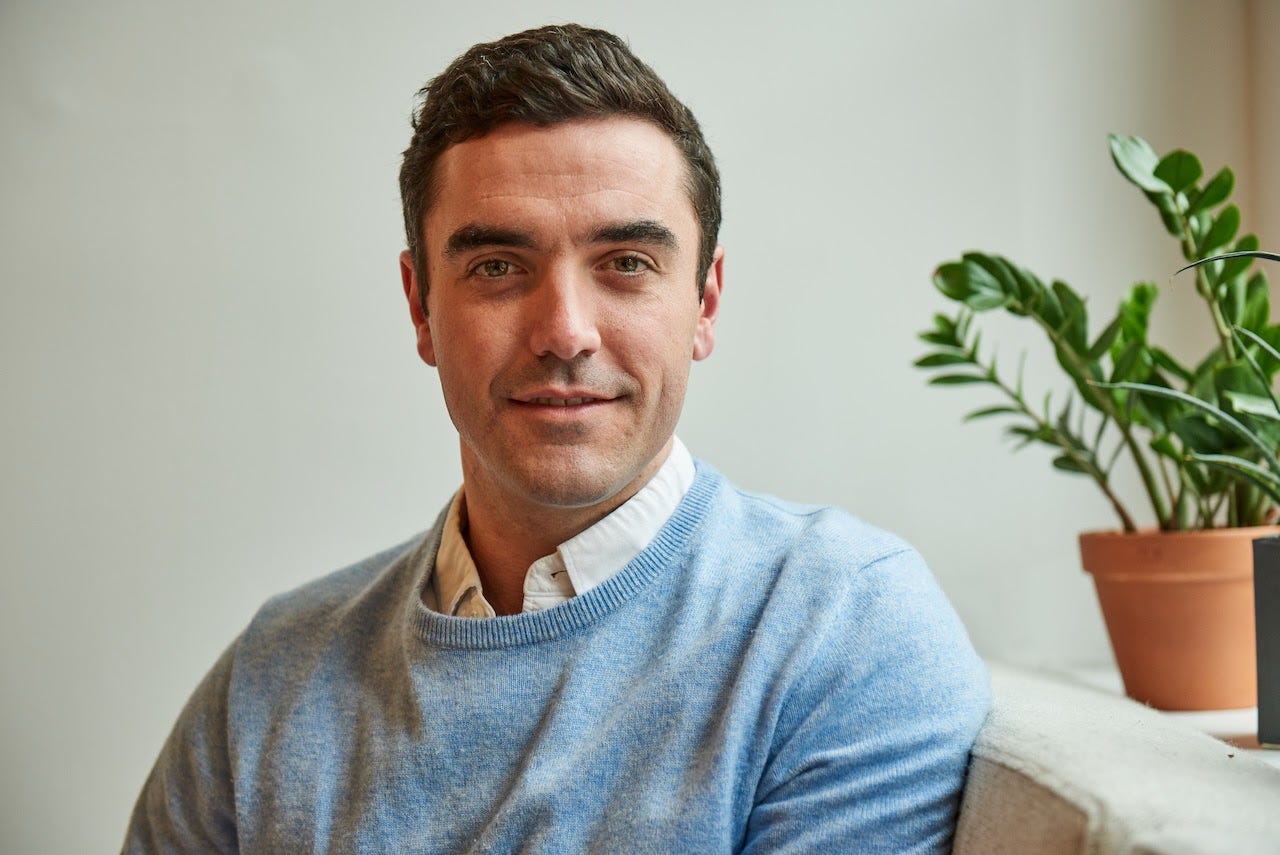 Packy McCormick is the founder of Not Boring, a roaming social club in New York City for people who never stop learning, and writes the semi-weekly Not Boring newsletter. Prior to launching Not Boring, Packy was the VP, Experience at Breather, a flexible workspace company and worked in investment banking at Bank of America Merrill Lynch. He holds a Bachelor's from Duke University.
A fun fact: From 2011-2014, I ran a party bus side-business, ThrowGo, that took people from New York City to Avalon, NJ and the Hamptons on summer weekends. It only generated about $25k in revenue per summer, but it got me to the beach, taught me about running a small business, and forced me to learn how to code (badly). The website has long since expired, but the Internet Archive still has the embarrassing evidence. (Editor's Note: This. Is. A masterpiece.)
---
What are you currently working on?
Right before the quarantine began, we started doing our first in-person events for Not Boring, a social club built around IRL extra-curriculars. We had just accepted our first members, were in the middle of small group welcome dinners, had Debate Club scheduled for the following week, and were designing an 8-week improv course when it became clear that it wasn't safe to bring the group together in-person. 
With IRL events on pause, I've been having a blast writing and growing the Not Boring newsletter. I've been writing the newsletter for about a year, but over the past month or so I've tightened the focus - writing about tech businesses and trends through a mix of pop culture and strategy, economics, and finance. For example, I've written recent posts looking at supply gluts through the lens of an old Hey Arnold episode and explaining creative destruction by talking about the Mickey Mouse Club diaspora. 
Although it's still small, I've loved testing ways to grow it and watching it start to pick up. It feels like a mini-startup in a way - finding the right audience, creating a product that they want, having days when I think something is going to work and it flops, figuring out novel approaches that other people haven't tried, seeing early compounding growth off a small base and trying to maintain it as it grows. 
Plus, having to come up with something novel, informative, and worthwhile each week is a killer way to stay current and sharp from home.
What are you currently excited about?
I'll stick with the newsletter theme here. Newsletters have been around since the Roman times and late Middle Ages - a banking family called the Fuggers (no joke) wrote a popular one - and the space has gotten buzzier since Substack raised its $15 million Series A from a16z last year and The Athletic raised $50 million from Bedrock (and Matthew McConaughey) earlier this year. 
It still feels like it's really early innings - the paid newsletter market is so small that a Google search for "paid newsletter market size" yields zero relevant results. One promising signal: I know a few really smart people who have quit great jobs in the past six months to build paid newsletters. 
I think the big shift will come when people stop thinking about newsletters as "blogs in your inbox" or a marketing bolt-on, and start thinking about them as jumping off point for community, e-commerce, education, and more.
I'm watching… 👀
What's a story or article that you're currently thinking about?
In February, The New Yorker ran a short story by my favorite author, Haruki Murakami, called "With the Beatles," along with an interview with Murakami on "How Memory Can Trigger a Story." 
I've been a Murakami fan since I read 1Q84 in 2013. He writes about music in most of his stories, and he began 1Q84 with Leoš Janáček's Sinfonietta playing on the radio in a taxi. I read the book while listening to Sinfonietta on the subway to and from my investment banking job, and it was a total escape. I've read most of his books since. 
Murakami opens "With the Beatles" with this paragraph:
What I find strange about growing old isn't that I've got older. Not that the youthful me from the past has, without my realizing it, aged. What catches me off guard is, rather, how people from the same generation as me have become elderly, how all the pretty, vivacious girls I used to know are now old enough to have a couple of grandkids. It's a little disconcerting—sad, even. Though I never feel sad at the fact that I have similarly aged.
It captures something that I love about his writing: he starts off with writing about these things that I have definitely felt and maybe forgotten about into words that make the feeling resonate all over. And he does it through these unexceptional male protagonists. Then, as the story builds, exceptional things start happening to these unexceptional people in calm, unexceptional ways. Before you know it, you're in the middle of this cleanly written magical realism that just snuck up on you. 
"With the Beatles" is transparently about youth and memory, but there's something just the tiniest bit supernatural in the way the brother's memory disappears and comes back. Then you read the interview with Murakami and he suggests that the brother and sister were connected, that "perhaps the more he rose up, the more she sank down." 
I could go on for days, but long story short: read Haruki Murakami. This story is a good place to start, but read 1Q84, Dance, Dance, Dance, or The Wind-Up Bird Chronicle for the full effect.
What's a product you're currently obsessed with?
I love notebooks. Every year on New Year's Eve, I buy a fresh one, typically a lined Moleskine. Then on New Year's Day, I'd lock myself in a Breather for six hours to reflect on the year before and set goals for the year ahead. I wrote about it this year.
Over the past six months, I've upped my notebook game. Last fall, I went to Japan on my sabbatical and bought about 10 notebooks, my favorite of which is the ringed version of this Campus notebook. 
In December, my friends Nick and Christine launched a paper goods company, Maurele. Bias aside, their Datum Notepad is the notebook I'm most obsessed with. It's not the one that I use the most, because it feels like a crime to write and scratch out random notes or to-do lists in it. It's the one that I use when I want to sit down and just write - journal, strategize, or get creative.
(Editor's Note: We really need to get you some Baron Fig notebooks, Packy!)
Wild Card: What's an item you can't shake your mind off of?
This is maybe cliché at this point, but I'm a huge fan of everything that MSCHF is doing. We worked with them on a couple of projects at Breather - Tabogatchi and Sounds of NYC. Their creativity and talent were apparent then, but since they've focused more on the consumer side than the agency side, they're on their own level. 
I might just be exactly in the target demo, but each one of their drops has hit. Bull & Moon tricked so many people. I actually listened to a couple of the Sixers games on NBA.fm.  Severed Spots is an on-the-nose allusion to the comparisons people are making between them and Banksy. My favorite, though, was the MSCHF Box: buy a mystery box for $100, it has *something* in it, could be worth $7k, could we worth $0. Brings me back to somethingstore.com. 
It's not just that I'm a MSCHF stan. I even like them in a blind taste test. Just yesterday, a friend told me about some group recreating The Office in Slack. I thought it was brilliant, asked him to send me the link. Opened it up, and of course, it was MSCHF.
I keep thinking about how much some brands must have offered them to do a collaboration or agency work over the past few months. I wouldn't be surprised if someone just offered them a blank check.
---
~ C O L O P H O N ~
Please send all feedback, both positive and negative, to sumeetshahwork@gmail.com as this project continues to evolve.

Interested in contributing an edition? Email me at sumeetshahwork@gmail.com!

Want more great things to read? Follow my Flipboard Magazine, #Reads_Feeds.

Did this get forwarded to you by a friend? Please consider subscribing below!