Twenty Two. / Contributor Sixteen: Alana Mann, Ver
On Uplifting Women, Sustainability In Supply Chains, and the Brand Battle Between Van Leeuwen and Thousand Fell.
Hey, everybody. Now in this new normal, I again hope you all are staying safe and healthy out there. As we've been seeing more great resources to help those struggling, I also recommend checking out Haus of Merch, where you can help support restaurants, bars, and other great small businesses through merchandise, donations, and other ways.
On that note…our latest contributor is a fantastic old friend from the startup world. I met Alana Mann during my early days in the VC world and is now working on Ver alongside her day-to-day work at Club Monaco. Without further ado, let's turn it over to Alana.
Enjoy!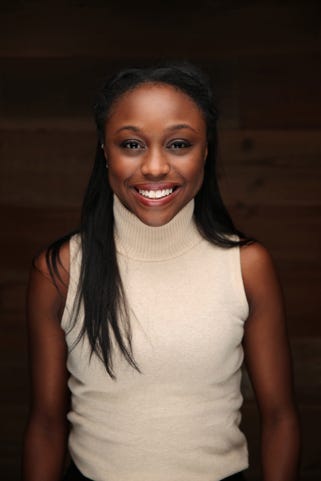 Alana Mann is the Founder of Ver Co., a Direct to Consumer brand which makes sustainable, affordable fashion accessible to millennial women. Alana also heads up all things merchandise planning for Women's Shirts & Outerwear at Club Monaco. Prior to launching Ver Co., Alana managed all buying & site merchandising for Girls' Sleepwear at Jet.com & Walmart eCommerce. Alana has spent her career driving growth at a wide variety of consumer brands including Saks Off Fifth, Gilt.com, & Saks Fifth Avenue; she holds a B.A. from Vanderbilt University.
A fun fact: I'll give two for good measure!
I was in a youth opera choir, which traveled and performed across Europe. We performed in Prague, Munich, Vienna, & Salzburg when I was 13.

I've also danced in a Nets halftime show (back when they were still in NJ).
---
What are you currently working on?
I'm currently doing an Internship at Starta Ventures in which I support the portfolio companies in their Accelerator on all aspects of Go-To-Market Strategy, Product, Differentiation Strategy, Customer Acquisition, unit economics, etc. It's been amazing to support early stage founders solving a variety of complex & interesting problems, and I've learned so much thus far!
I'm also a co-host of The Pop-Up Salon, a book club discussion/networking event for young professional women. We host monthly book discussions in different locations--always women-owned venues. The mission is to provide women the chance to connect authentically in a relaxed, fun environment about topics that are not strictly work-related, and our attendees span industries--from business professions to creatives.
Lastly, I'm working on finding more ways to be creative. I recently joined a Women's Choir and have been taking acting classes!
What are you currently excited about?
I'm currently excited about sustainability technology & how that relates to improvement in supply chains. As retailers experience massive delays & a fragmented supply chain due to Covid-19, I feel optimistic that brands will be more open-minded about finding ways to make the supply chain less wasteful and more efficient. The impacts of Covid-19 on retailers & manufacturers have inspired all types of companies to rethink new ways to design, to test, to fit, and to improve timely production.
Before Covid-19, close to 72% of North American retailers expressed interest in reinventing their supply chain with real-time visibility enabled by IoT based automation, sensors, & analytics. We are going to see that number skyrocket post Covid-19. This crisis has opened up the fashion industry & potentially others to a realm of new possibilities. What's next might include: increase in domestic manufacturing, increase in manufacturing jobs in the US, and ultimately more traceability in supply chains will inspire a new age of transparency.
I'm also really curious about what will come next in the "future of work." Will we see a revolution of work improvement ideas? We've seen a good amount of software innovations already (think Zoom or collaborative platforms for creatives like Figma), but what hardware applications could help people work at home better? And how do we define better? How much would people spend to experience an increase in productivity or to work with greater ease? What does that look like?
What's a story or article that you're currently thinking about?
This month for The Pop-Up Salon, we're reading Trick Mirror: Reflections on Self-Delusion by Jia Tolentino. I'm only a chapter in but LOVE it thus far (not surprising as it's also a New York Times bestseller). My favorite quote thus far is,
The internet is still so young that it's easy to retain some subconscious hope that it all might still add up to something. (Tolentino, 32)
The first chapter is called, "The I in the Internet," so it's focused on self-perception, identity, and hints at the potential self-delusion inherent in social media. Tolentino talks about everything from internet trolls to her time at Jezebel, and it's deeply fascinating to go on this almost biographical portrayal of social media's evolution & its impact on society.
I highly recommend it!
What's a product you're currently obsessed with?
If I'm being 100% honest, I have to say: Van Leeuwen's Earl Grey ice cream. It's a funny story actually! When we first went grocery shopping after the Covid-19 crisis started, the ice cream section was completely cleared out: I guess if it's the end of the world, good to know everyone will have ice cream at least?
Nonetheless, I decided to try the Earl Grey flavor, which I had previously discounted, and it's delicious on so many accounts. I've always loved their emphasis on sourcing artisan ingredients from all over the world (my usual go-to flavor is Sicilian Pistachio). And though I'm not vegan, their Vegan flavors are incredible; I highly recommend it to anyone who hasn't tried them.
From a venture perspective, it's amazing to see the success they've had with wholesale & smart distribution. Out East, there's no Trader Joes or Whole Foods, but I just found a Van Leeuwen in Montauk! I love that they're thinking through geography this way, and as someone who sometimes ventures into Morgenstern's, I have to say Van Leeuwen is always better!  
Wild Card: What's an item you can't shake your mind off of?
Thousand Fell sneakers. I've had the pleasure of meeting their founders: Chloe & Stuart; they are both amazing, incredibly authentic & kind humans! They've created the first sustainably sourced and recyclable line of sneakers.
Their sneakers are made of 12 biodegradable & recyclable ingredients including aloe vera, natural rubber, recycled post-consumer plastic water bottles, coconut husk, & sugar cane.
In addition, they're super comfy! (I'm currently watching my boyfriend lounging around in his pair, the Men's Slip On).
Also, right now, they're doing an amazing initiative, #1000Steps, to keep their community engaged & inspired during the Covid-19 crisis.
I'm always rooting for brands with a sustainable mission, and excited to see what's next for them!  
---
~ C O L O P H O N ~
Please send all feedback, both positive and negative, to sumeetshahwork@gmail.com as this project continues to evolve.

Interested in contributing an edition? Email me at sumeetshahwork@gmail.com!

Want more great things to read? Follow my Flipboard Magazine, #Reads_Feeds.

Did this get forwarded to you by a friend? Please consider subscribing below!